Cheap hotels, fast food and getting kicked out of campsites.
Back in October, the PartsTech team geared up to head out to Las Vegas, NV to exhibit at AAPEX 2016. This year, some of us decided to skip the the flight and hit the road. The great American road trip was ahead of us. With 5,500 miles and 80 hours on the road what could go wrong?
The Vehicle.
After plenty of debate, we chose the right vehicle for the job, a 2007 Toyota FJ Cruiser. After cramming 3 guys, camping gear, video equipment and a drone into the truck, we hit the road.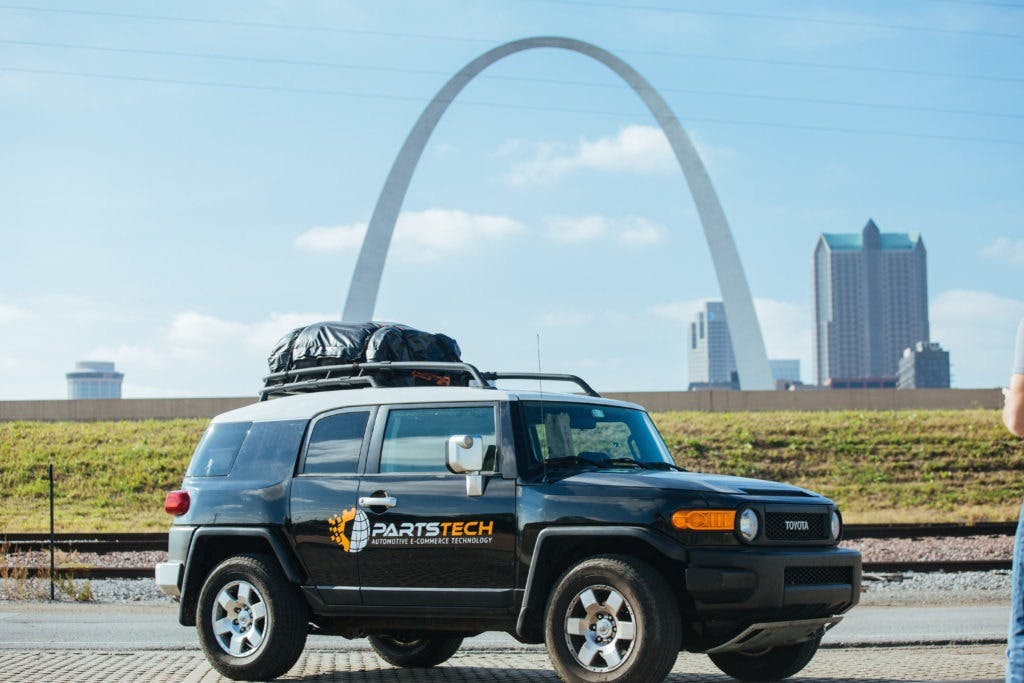 The Crossroads of America
Our first stop after a full day of driving was TBA & Oil Warehouse. We had the opportunity to meet with Ryan Wrege, the owner of TBA. Ryan sat down with us and shared a distributors perspective on the automotive aftermarket and how e-commerce affects the space. With GPS in all of their delivery vehicles and a constantly evolving web presence, TBA & Oil Warehouse is on the front lines when it comes to new technology.
The Gateway to The West
On our next stop on the journey, we met with Jeff Noe, Manager of Cottman Transmission in St. Charles, MO. Cottman, being a national chain of repair shops is always trying to find new ways of increasing productivity. We sat down with Jeff to talk about how he orders parts and how new technology has changed the way his shop does business.
Built from the ground up.
Chris Sharp started fixing cars in high school and has owned his own shop for over 30 years. Being an industry veteran, Chris talks about how e-commerce has found its way into his shop and what direction he sees the industry moving forward.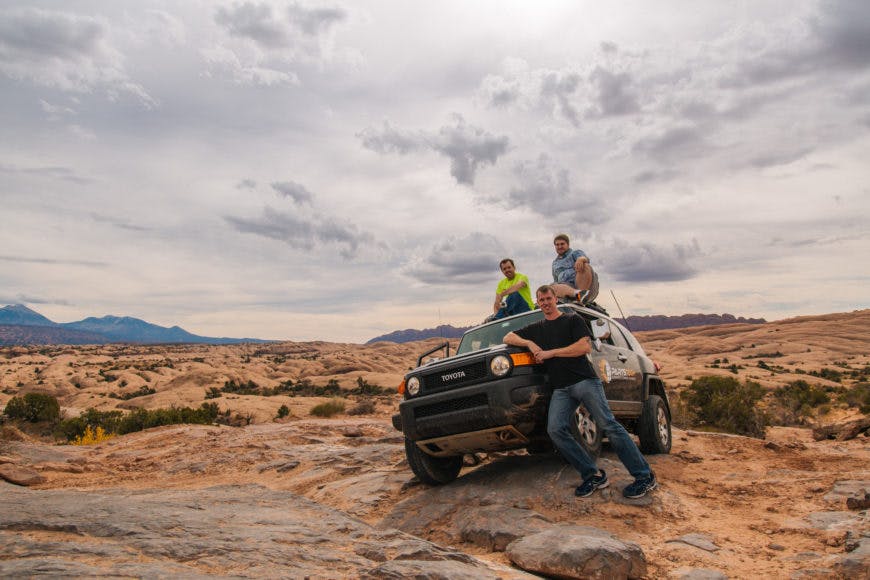 Rock Crawling in Moab, Utah.
With 300 miles left until we made it to Vegas we had to make a stop in infamous Moab, UT. Being completely stock, our FJ preformed admirably! So much so that we decided to go for round 2 on the ride back. I guess you can't complain about Toyota reliability.
Smaller scale, same issues.
Having only 1 lift doesn't slow Jeff Bishop and his technicians down. Jeff and his team work hard to keep productivity high. When looking for parts, sometimes Jeff and his technicians are forced to put the job on hold and hop on the phone with their local part stores.
Quality parts, needed now.
Reggie's Motorworks is a European specialty shop. They focus on German imports, mainly BMW. Reggie's shop is enthusiast based and they pride themselves on dealership-caliber work, using only the highest quality parts on their customers' vehicles.
Home sweet home.
After 2 weeks away from home we made the last leg of the journey finishing our 5,500 mile trip. Having made a bunch of new friends along the way it was a bittersweet end to an epic road trip. All of us were happy to have a home cooked meal and a full nights sleep. Who knows, maybe the crew will hit the road in 2017 to pop into a shop in your neck of the woods.