The PartsTech team has been hard at work adding new features, supplier integrations, and improvements to the system. Here are some of the things we released this month.
System Updates:
Search Results Speed Improvements
PartsTech will now display results as soon as your first call vendor loads in. Previously on PartsTech search results would be displayed as soon as all of your vendors load in. Now results will appear as soon as your first call vendor loads in, allowing your other vendors to load in the background.
Adding Products to the Cart is Now Much Faster For Some Suppliers
Our goal is to reduce the time and clicks it takes to find what you need without sacrificing functionality. With this update, many of the suppliers on PartsTech saw a significant speed boost when adding products to the cart. You may have noticed that certain suppliers on PartsTech no longer need to check stock again when adding products to the cart.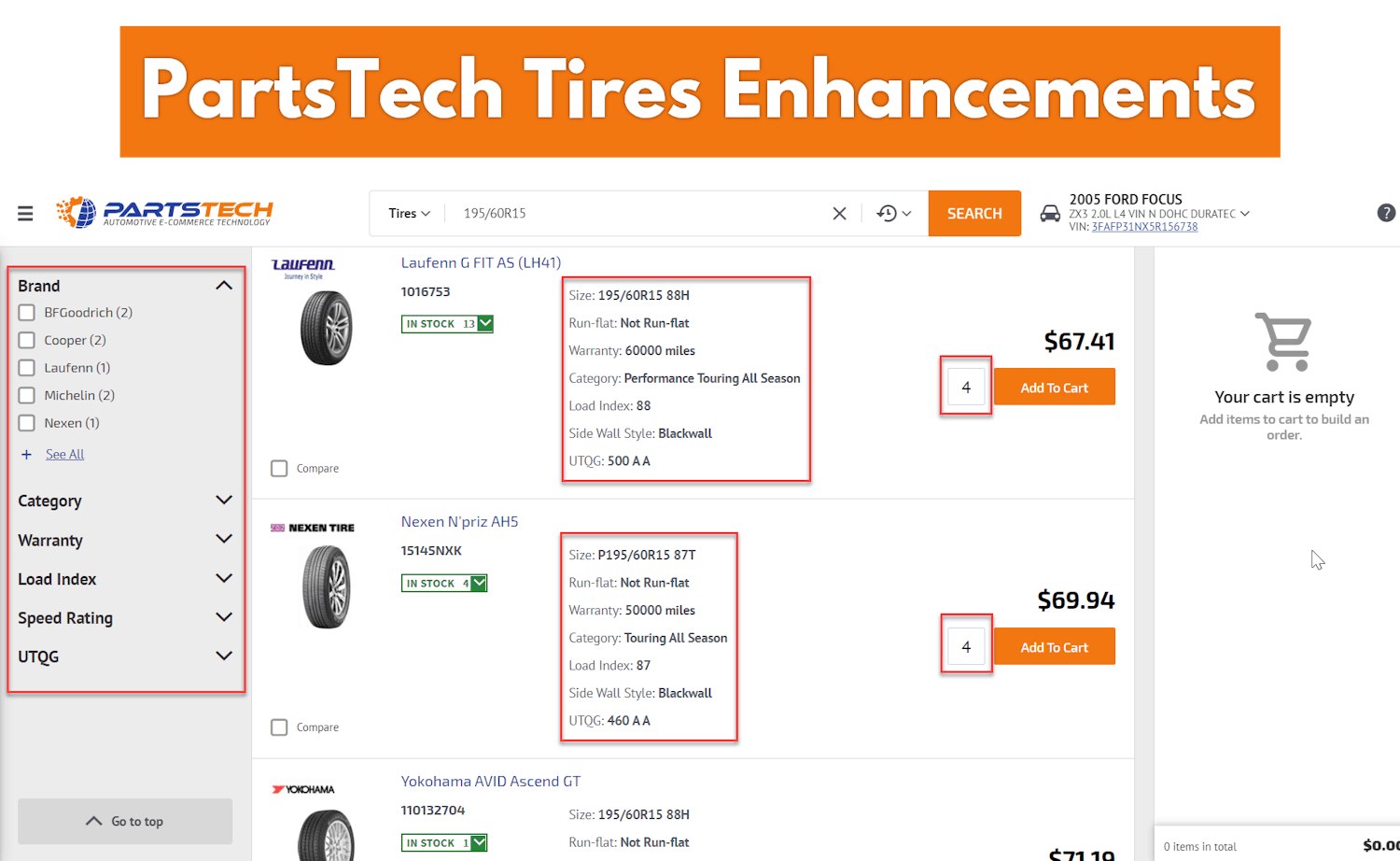 Pre-Filled Quantity For Tires
PartsTech Tires searches will now pre-fill the common quantity for tires so you can add tires to the cart without the extra clicks. Non-staggered tires will be Pre-filled with a quantity of 4, whereas staggered tires will be prefilled with a quantity of 2.
Simplified Tire Searches
you can now search for tires without having to enter the "/" or the "R." For example 225/65R17 can be entered as "2256517"
Enhanced Attributes and Filtering for Tire Results
We've made it easier for you to find exactly what you need. Tires searches will now display important attributes underneath each tire. We've also added to and improved the filtering options for tires searches.
New Supplier Integrations:

Rowerdink Is Now Available on PartsTech!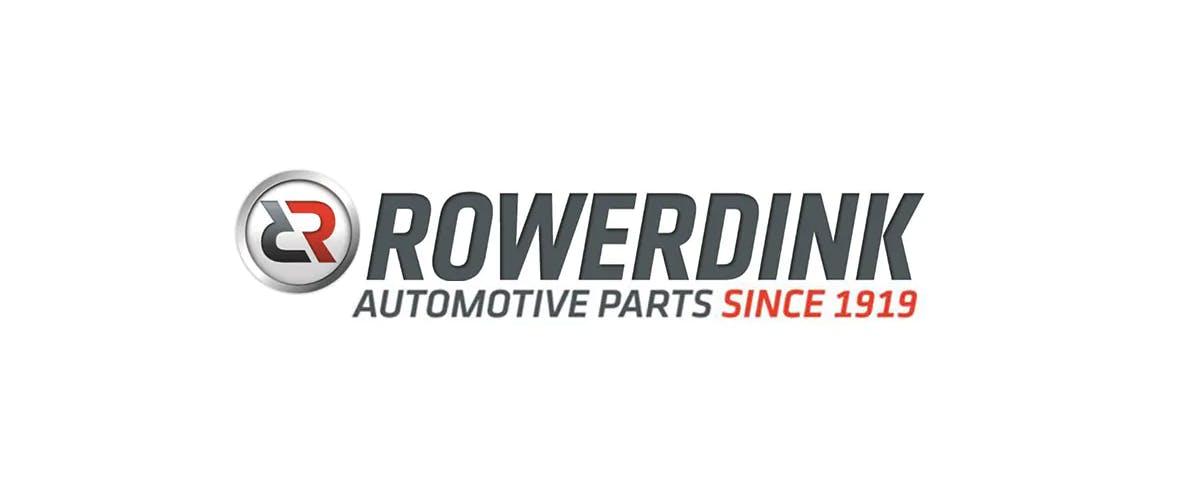 Rowerdink opened for business in 1919 in Grand Rapids, MI. Since then they've grown into one of the largest OEM and aftermarket parts distributors in the Midwest.

Rowerdink operates 10 locations and has over 100 years of experience serving professional installers throughout Michigan, and northern Indiana.

Rowerdink carries a full range of high-quality parts from trusted brands like ACDelco, Motorcraft, and MOPAR. With their fleet of over 100 delivery vehicles, Rowerdink offers same-day shipping on most orders placed before 3:30 PM EST!

Adding Rowerdink to your PartsTech account is easy. For a step-by-step walkthrough, you can check out our Knowledge Base guide here. 
Bug Fixes:
Resolved Transtar Responsive Issue
Implemented Superseded Parts on XL Parts
Store Availability Indicators Have a New Look
Internet Explorer Sign Up Modal Bug Fix
It's Now Easy to Copy and Paste Part Numbers From the Results Page