The PartsTech team has been hard at work adding new features, supplier integrations and improvements to the system. Here are some of things we've been working on.
Introducing PartsTech Tires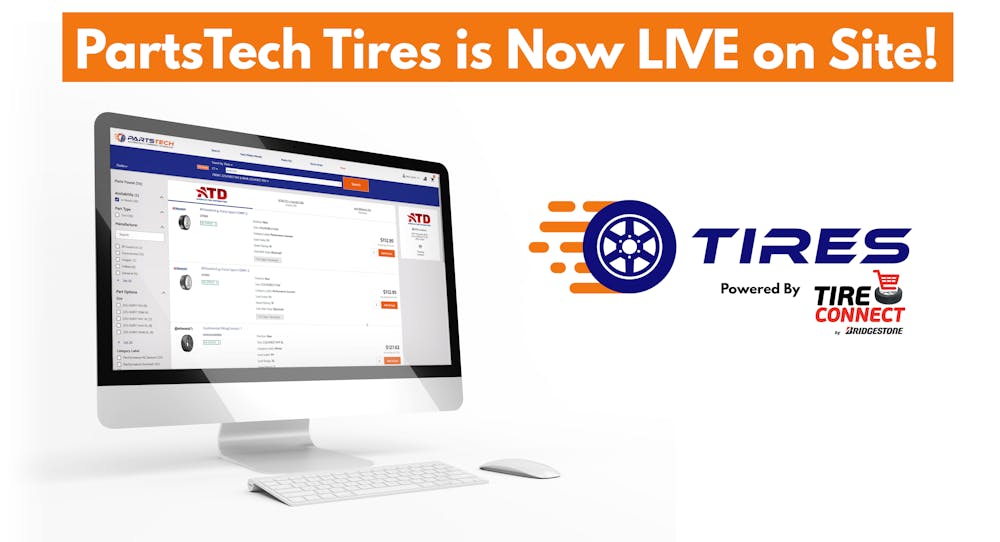 Last week we launched our first ever subscription based feature, tires ordering! We teamed up with our friends at TireConnect to add tires ordering to PartsTech. This new subscription shows you live pricing and inventory from all of your local and regional tire suppliers. Just like our aftermarket parts experience, your can find what you need fast, place the order online and add those products back to your work order via one of our management system integrations.

We hope that this new tires ordering feature will not only streamline the workflow for shops who currently do a lot of tire services, but also give shops who are looking to expand into selling more tires services a foot in the door. With a PartsTech Tires subscription you can quote a brake job and add tires all in one hassle free workflow, making the up-sell to a new set of shoes that much easier.

If you're interested in learning more about how PartsTech Tires might fit in your shop check out this page. Or if you'd like to see a demo or talk to a PartsTech Rep, drop us a line at (866) 308 5193 Ext 6


Auto-Camping is Now LIVE on PartsTech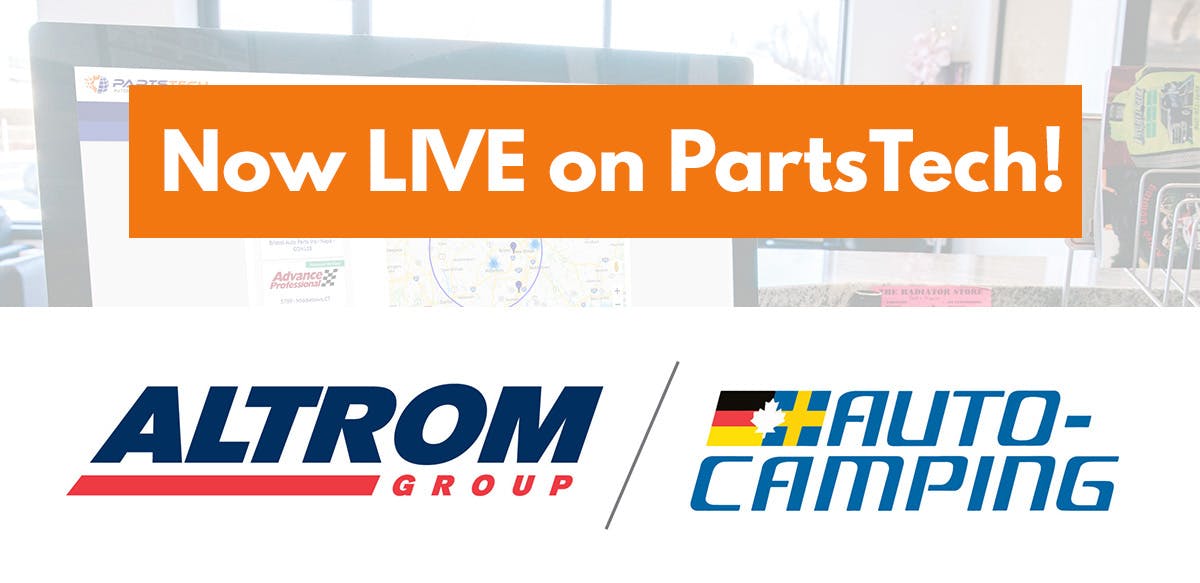 We're excited to announce that our Auto-Camping supplier integration is now out of beta testing and live on site! Altrom/Auto-Camping is an automotive original equipment distributor of high-quality replacement parts and lubricants for European and Asian vehicles. They operate 25 warehouses across all of Canada.

If you buy from Auto-Camping and are looking to add them to your PartsTech account, reach out to our support team at support@partstech.com or give us a call at (866) 308 5193


Have an Idea for a New Feature? Let Us Know With Our Product Roadmap!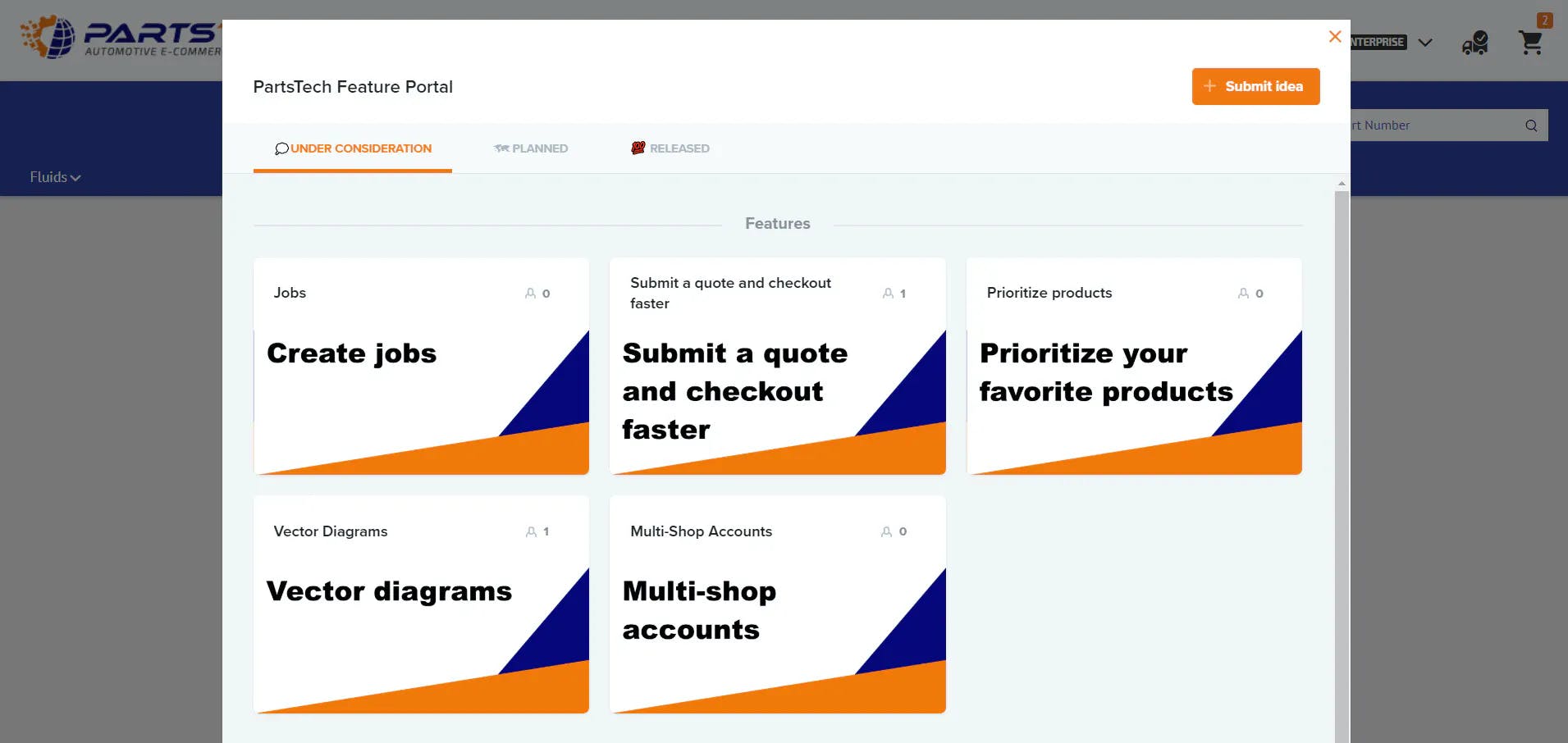 Our goal is to build the best parts ordering system for your shop. That why customer feedback is so important to us. Have an idea for a new feature? Want to see what we're working on? Let us know on our Product Roadmap!
To see what on our Roadmap log in to your PartsTech account and navigate to the bottom left-hand corner of the screen. There you'll see a button labeled Product Roadmap. Check it out and be sure to submit your ideas and vote on what you'd like to see on PartsTech.