Integration Update: Better Inventory Visibility For AutoZone
We recently released an update that makes it easier for you to see where you're order is coming from when your local store is out of stock. Knowing when your order will arrive helps you plan your workday, and keeps you from tying up a lift with a vehicle that's waiting for parts.  
Previously on PartsTech, AutoZone results would display inventory at your primary location, and inventory "In Network." Now PartsTech will list the inventory for each store, hub, and warehouse in your area, giving you a better idea of when your parts will arrive. Here's what it looks like on-site.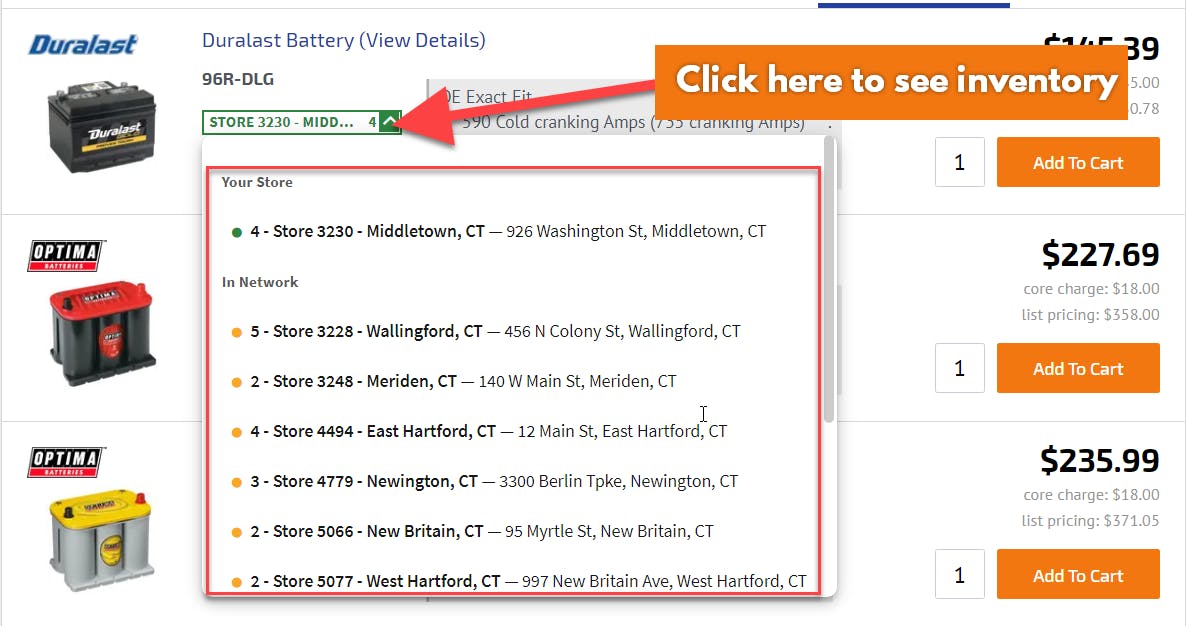 Our technical team works closely with the distributors like AutoZone to turn customer feedback into real-world improvements. Our goal is to build an ordering experience that helps you make informed buying decisions and increase efficiency at the shop.