August 2021 System Updates and News
The PartsTech team has been hard at work adding new features, supplier integrations, and improvements to the system. Here are some of the things we released this month.
Integration Updates
Coming This Week: See Inventory at More Local NAPA Locations on PartsTech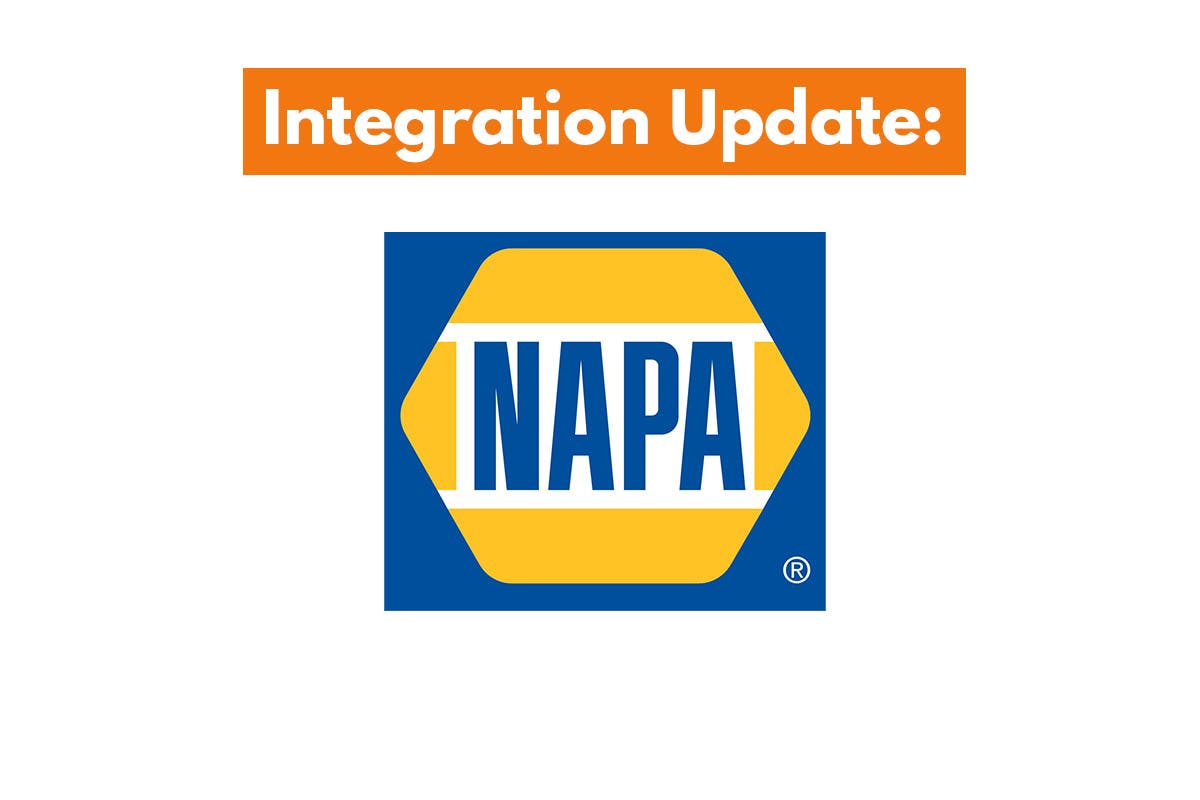 This Thursday we're going live with an update that displays inventory at alternate NAPA Auto Parts locations near you! With this update, availability on PartsTech should more closely match what you're used to seeing in NAPA PROlink.  

Previously on PartsTech, NAPA searches would display the stock at your primary location (local store), and at the nearest DC (Distribution Center.) When you placed an order that was out of stock at your primary store, the primary store would source that part from either the DC or another local NAPA location (partner store.)

Now PartsTech will display stock at all other NAPA locations near you (partner stores). Get a wider view of where your parts are coming from by checking stock at all nearby NAPA Auto Parts locations as well as the DC in one search. Your order will still be placed to and managed by your local store, but you'll have a better idea of where your order is coming from, and when it will arrive so you can better plan your day. 
Here's how it will look on site: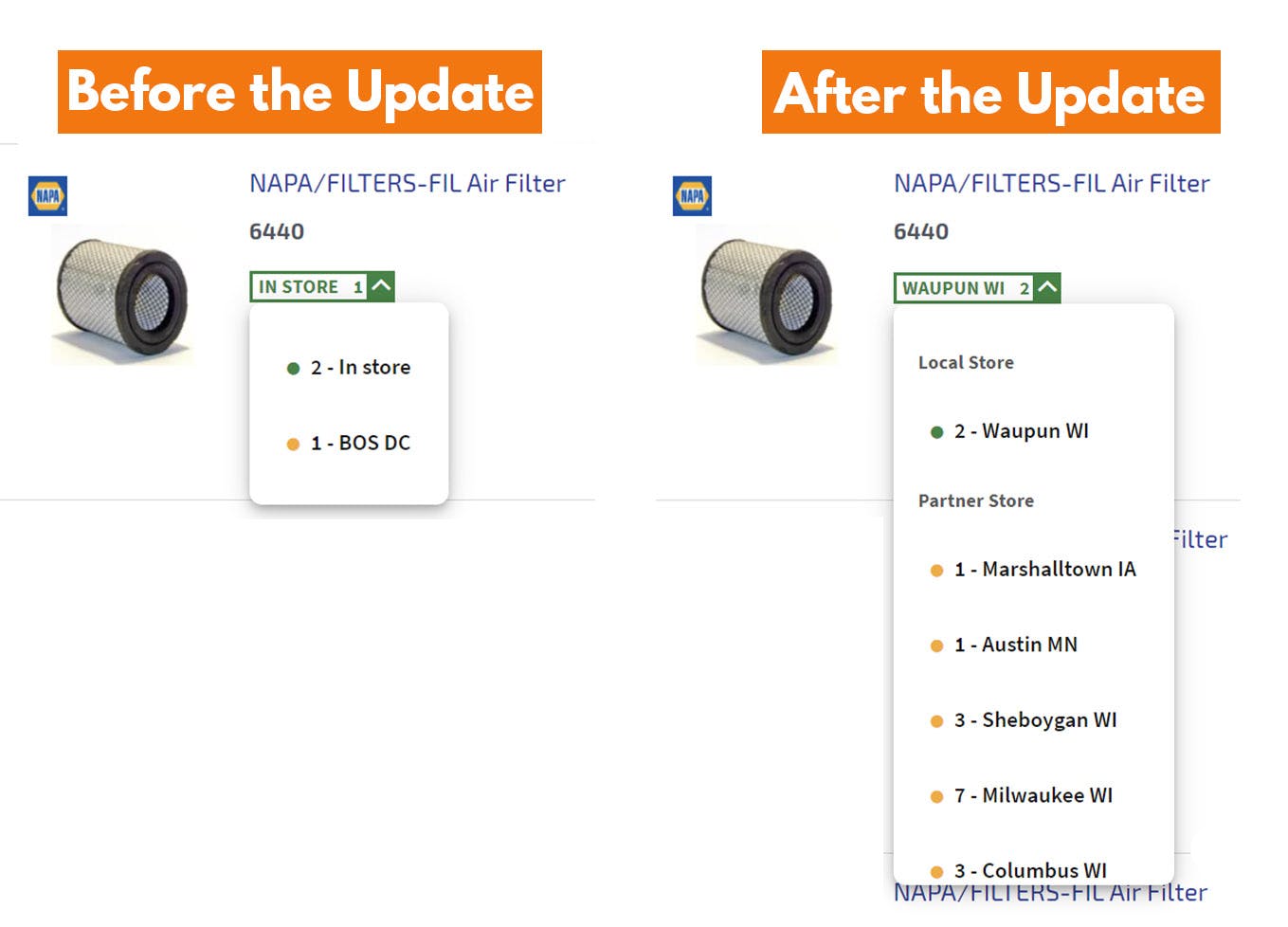 The update will be pushed live to site on Thursday morning. We will notify all affected users when this enhancement goes live this Thursday.
New Suppliers On PartsTech
Beachside Auto Parts Is Now Available On PartsTech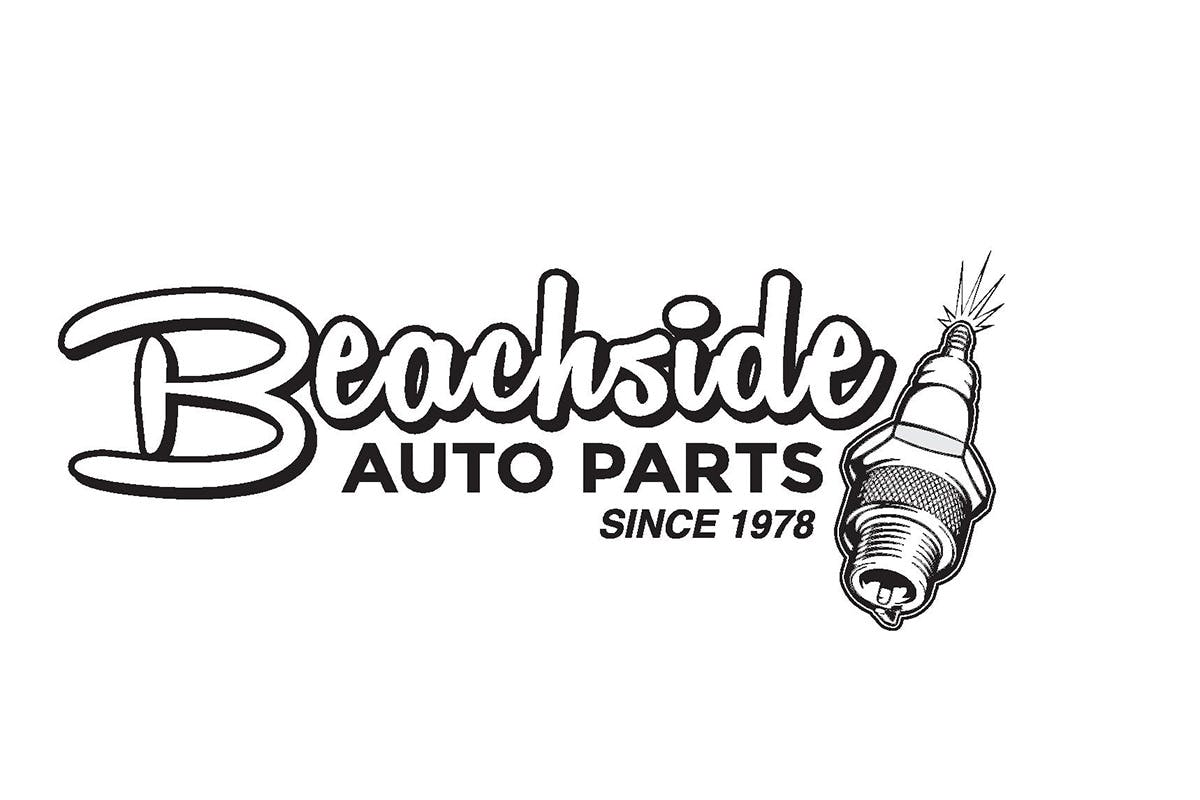 We're excited to welcome Beachside Auto Parts to PartsTech! Beachside Auto Parts has been family-owned and operated in the Daytona Beach area since 1978. With over 100 years of combined auto parts experience, their staff has the knowledge and expertise to help you source whatever you need, even hard-to-find parts. 
After 42 years in the heart of Daytona Beach on Main Street, Beachside has moved to a new location in Holly Hill. 

Adding Beachside Auto Parts to your PartsTech account is easy. For a step-by-step walkthrough, you can check out our Knowledge Base guide here. 
System Enhancements

PartsTech Tires Performance Enhancements
This month we've made a series of performance improvements to PartsTech Tires. You may have noticed with a vehicle entered suggested tire sizes now load in almost instantly. Now you can quickly grab the size you need from the list of OE tire sizes to start the search.
Just like our aftermarket parts details pages, our tire details pages now load instantly! Not only that, but this month we also cut down on loading times when adding tires to the cart. Speed improvements like these keep PartsTech up to speed with how you work.


News & Events
PartsTech at NETSA 2021!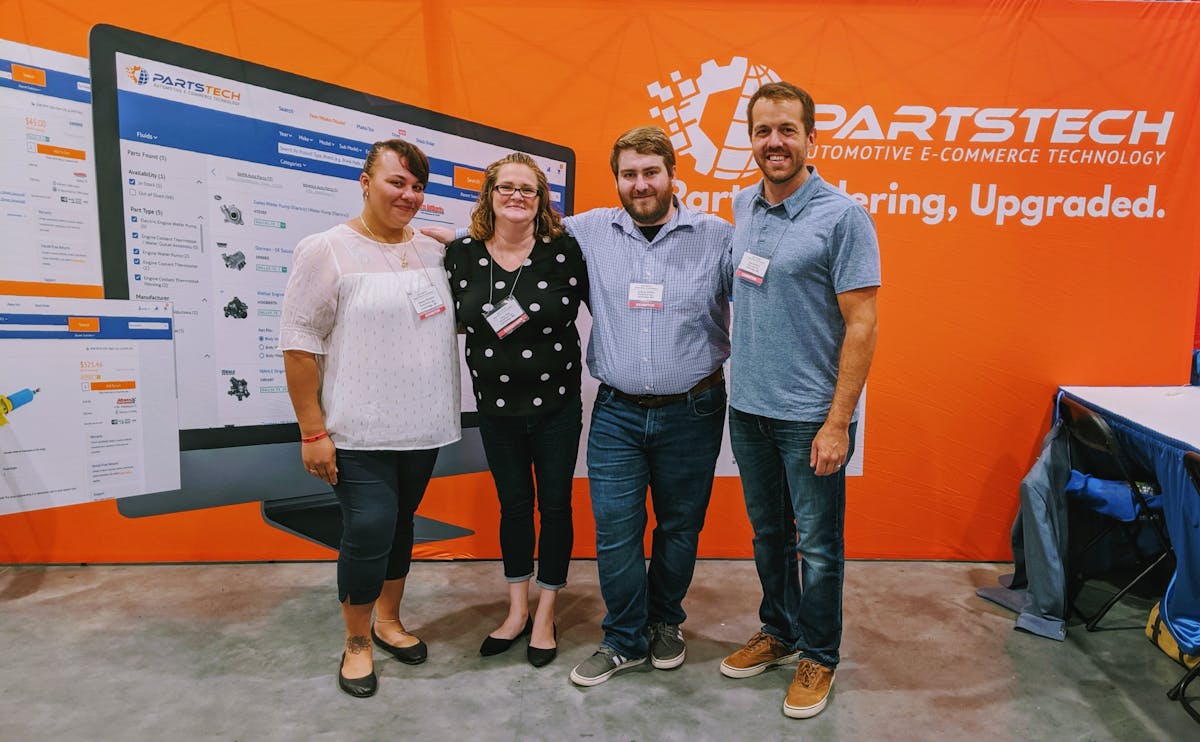 PartsTech was in attendance at this year's NETSA Trade Show at the Mohegan Sun Expo Center in Uncasville, CT. We were excited to get out show off PartsTech & PartsTech Tires to the Tire installers across New England. Thank you to everyone who stopped by the booth! We hope to see many of you face to face soon at these upcoming events.
ASTE 2021 Cary, NC. September 24-25 2021

AAPEX Las Vegas, NV. November 2-4 2021

Vision KC Kansas City, MI. March 3-5 2022

NADA Las Vegas NV. March 11-13 2022