The PartsTech team has been hard at work adding new features, supplier integrations and improvements to the system. Here are some of things we've been working on.
PartsTech Tires is Now Fully Integrated into Omnique and Shop Boss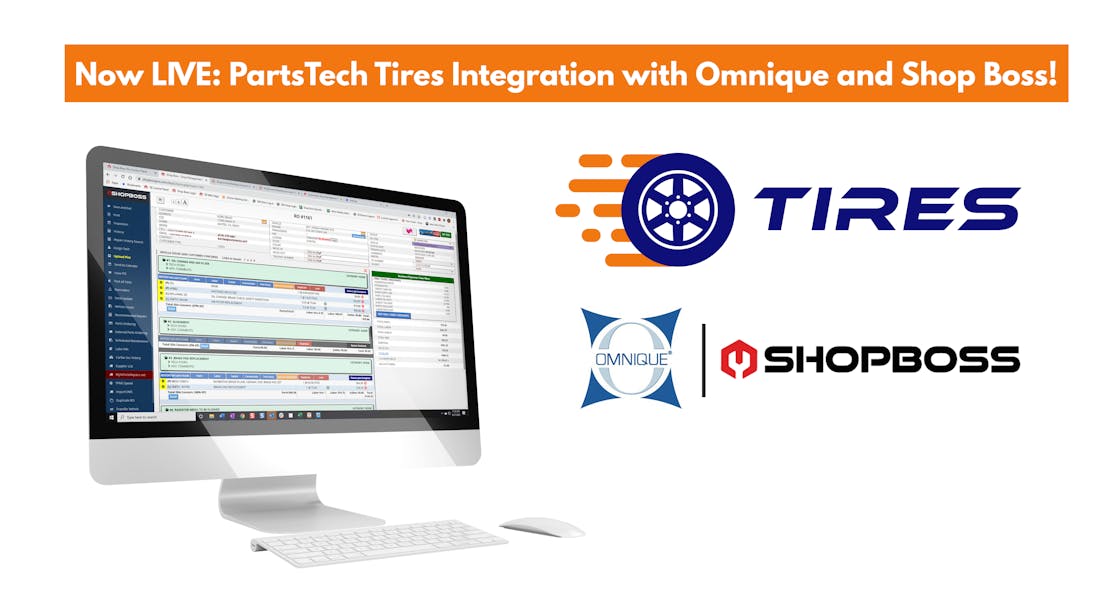 We are excited to announce that our brand-new tires ordering feature, powered by TireConnect, is now fully integrated with both Shop Boss and Omnique! Each integration lets you quickly and easily find and purchase tires from directly within one of the leading shop management software solutions on the market today.
Both integrations feature the ability to search for tire fitment and availability information by VIN, with access to dozens of national and regional distributors. With live pricing and inventory updates, a simple setup process, and knowledgeable support from both the PartsTech and Shop Boss/Omnique teams, business as usual gets a serious upgrade. Plus, you can now search for tires and parts together from one simple interface, accessible from directly within the shop management software you use every day.
See the Omnique integration in action:
See the Shop Boss integration in action:
If you're a Shop Boss or Omnique user, add the PartsTech Tires integration by emailing support@partstech.com or calling us at (866) 308 5193, ext. 6.
PartsTech Tires Improvements:
Tires Now Sort by Price, Lowest to Highest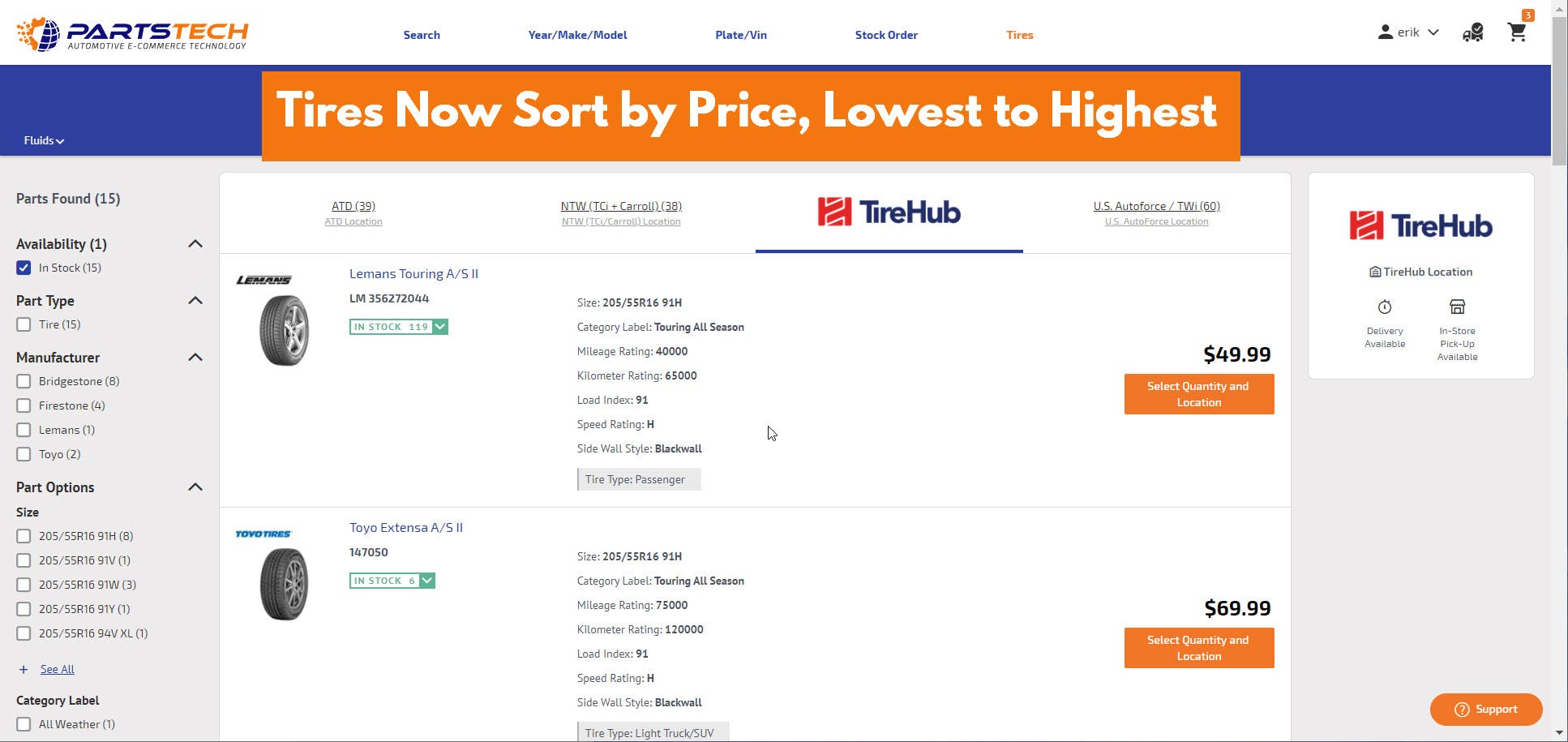 You asked we listened, tires are now sorted automatically by lowest to highest price. If you're looking for a specific brand you can always use the filters on the left to narrow down your search but now we've got a quick answer for when the customer asks "what are the cheapest tires you got?"
You Can Now Re-Arrange the Order in Which Your Tire Suppliers Appear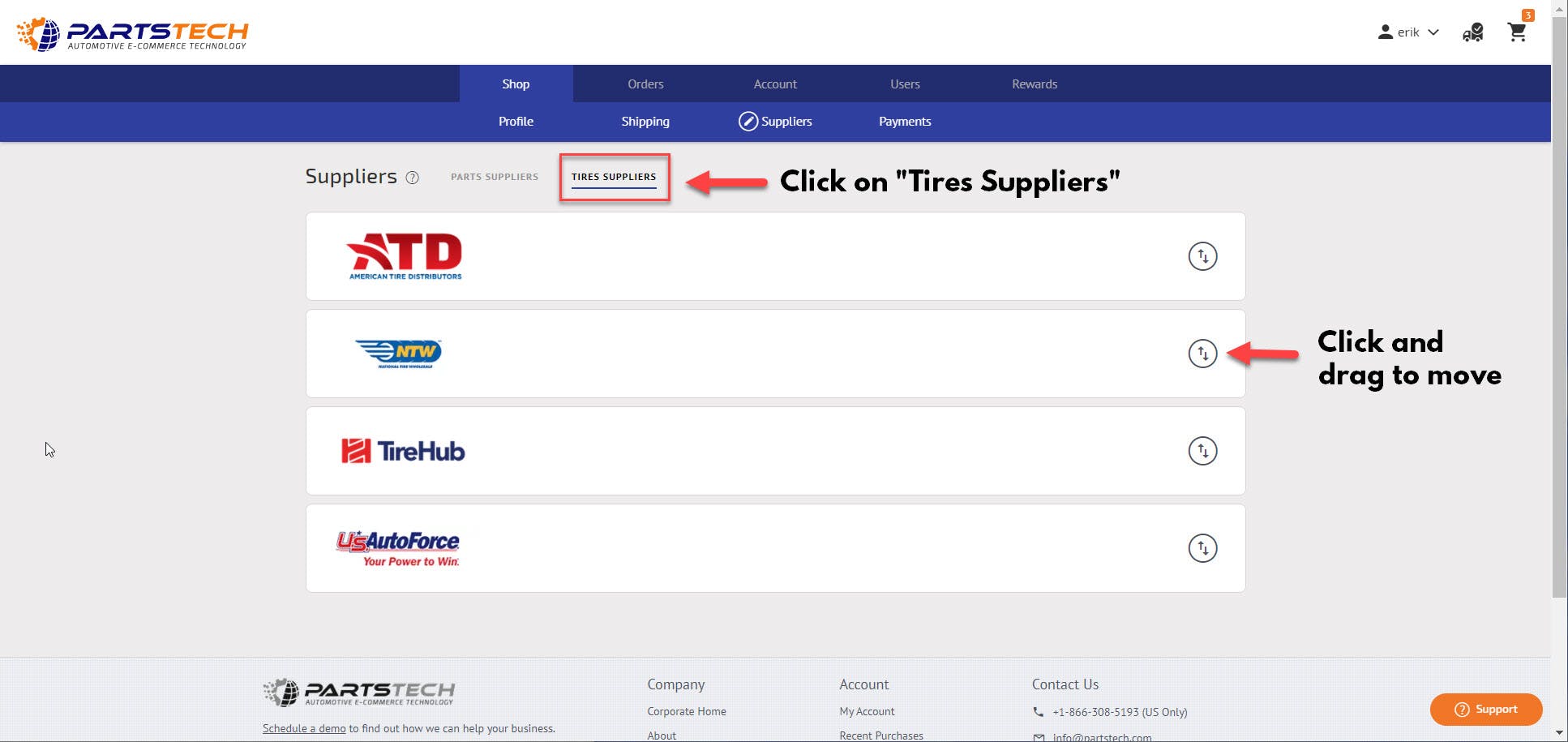 You can now rearrange the order that your tires suppliers appear in results. That way the suppliers you do business with most appear first. Head over to your my suppliers tab, click on tire suppliers and choose the order that they appear in search results. If you want to add or remove a tire supplier reach out to a PartsTech Rep.
New Brands On PartsTech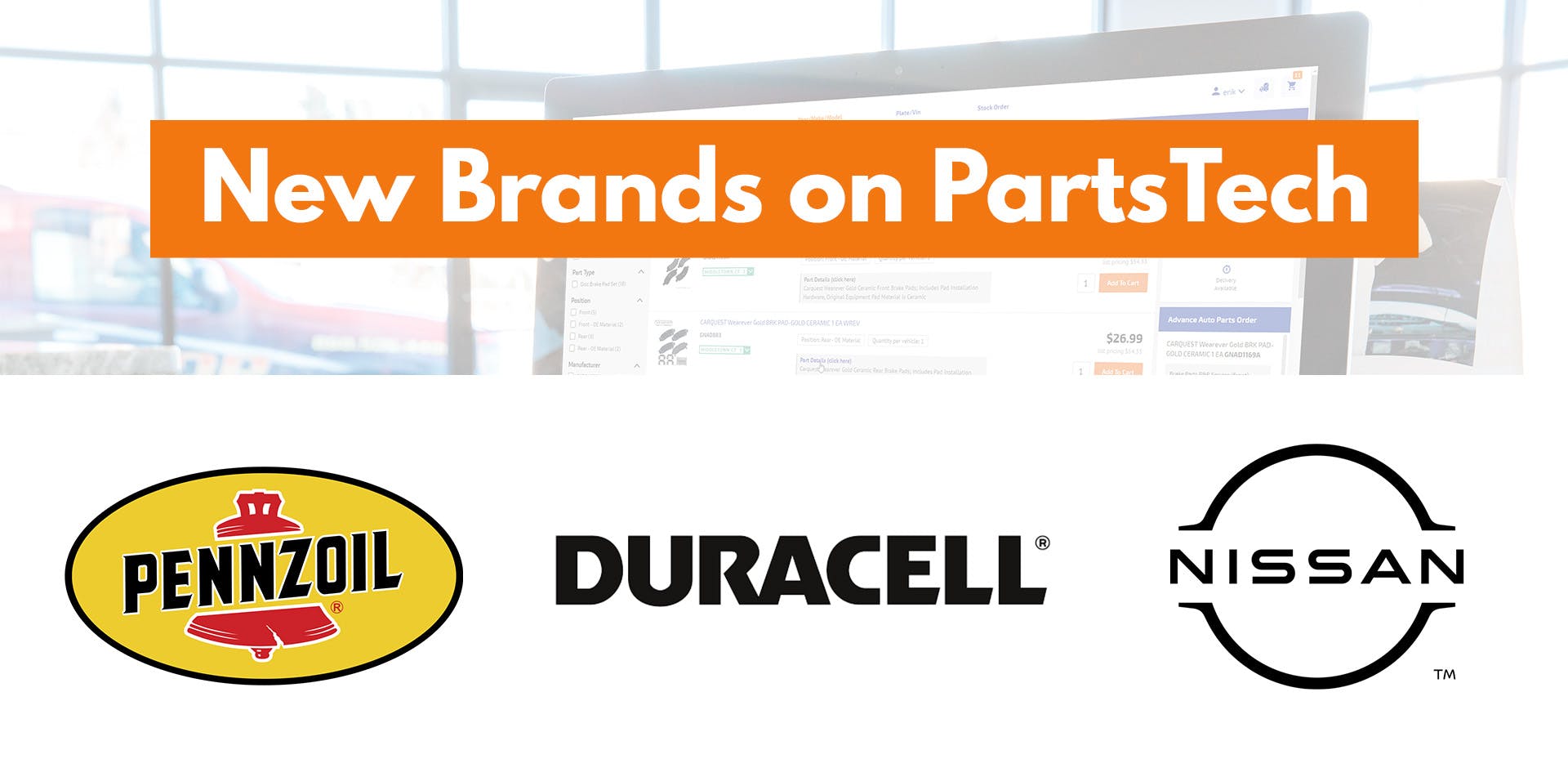 Recently we welcomed Duracell, Pennzoil & Nissan OEM to our catalog. The PartsTech catalog now has over 12 million parts and over 1.6 billion applications making it one of the largest parts catalogs in the automotive industry.