Find and Order the Right Parts Fast

Automotive Parts Ordering from Unlimited Suppliers
Relationships matter and we know that your local parts suppliers are a critical part of your shop's success. PartsTech shows you what your suppliers have in stock first - helping you keep those local relationships strong. With more than 30K supplier locations to search from, you can always find the the parts and tires you need.
Find Your Suppliers
Fast and Easy Search - Because Time is Money
PartsTech makes it easy to find the right parts fast. Search by VIN or license plate ensuring an accurate order. PartsTech works on all of your devices. Order the part in the bay or service lane on a smartphone, tablet, or through your management system in the office.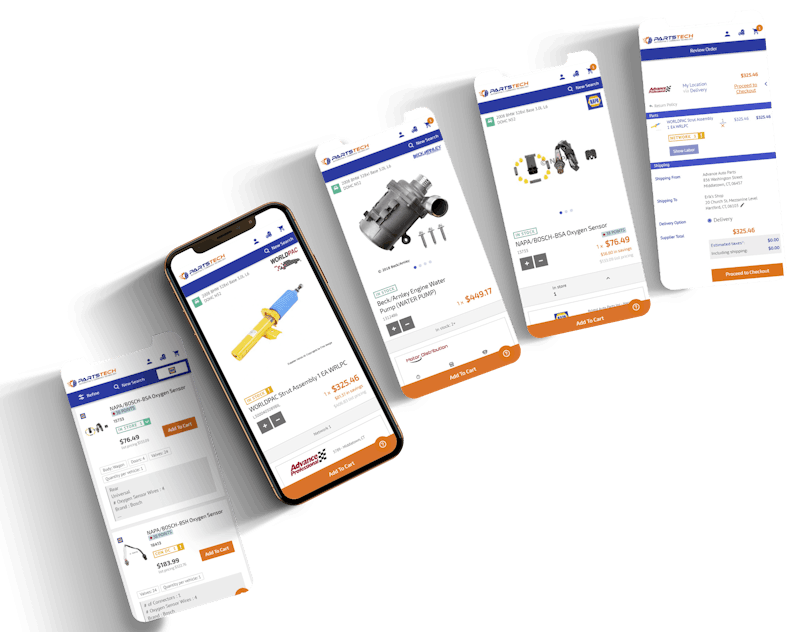 A Catalog That's Always up to Date
Since PartsTech is cloud based, you're always working off of the latest and greatest product information. No more catalog CDs in the mail. No annoying software updates. Log on and see real time pricing and detailed product information from any device.

Inventory and price are always real time, and we update our catalog data faster than anyone in the industry.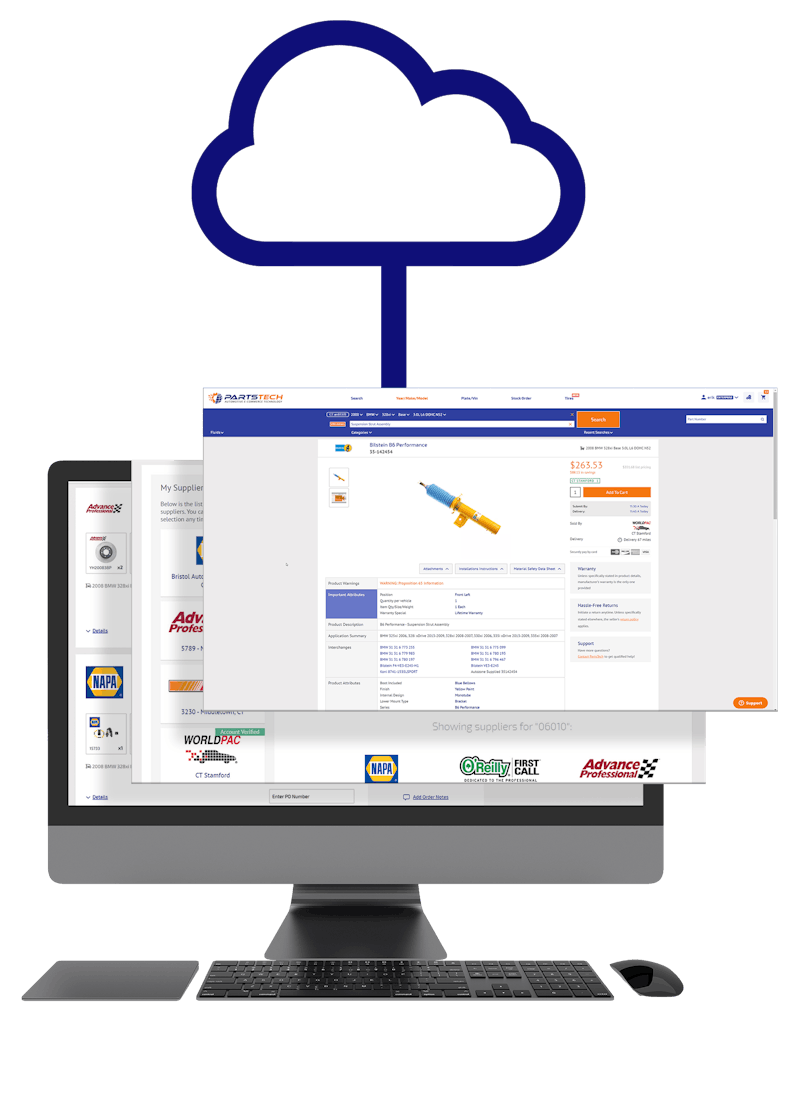 Connect Directly With Your Management System
PartsTech powers parts ordering for almost every Shop Management System on the market. Build an RO and add parts all in one seamless workflow. Quote jobs fast and sell more service. 
Contact us today to see if your SMS is already partnered with PartsTech.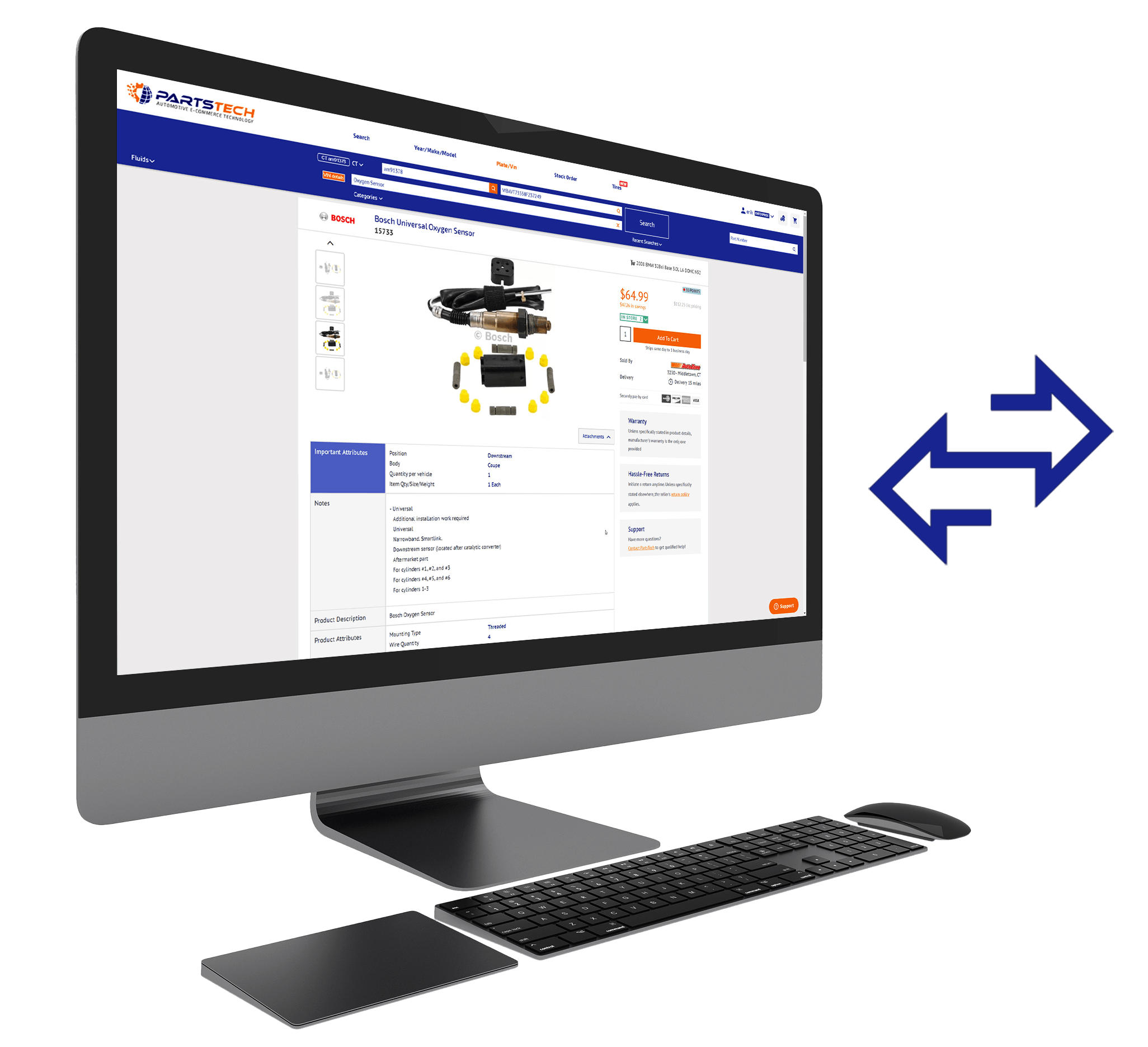 Our Shop Management System Partners
Build a work order and add parts without having to leave your SMS. Not only does PartsTech work as a standalone, but we've partnered with 30+ shop management systems so that you can build ROs fast without having to jump in between windows.
Contact Us to See If PartsTech Can Connect to Your Management System
Parts + Tires, All in One Platform
That's right, now you can shop for parts and tires with a PartsTech Tires subscription! We provide online ordering for tires from dozens of national tire distributors in the U.S. and Canada.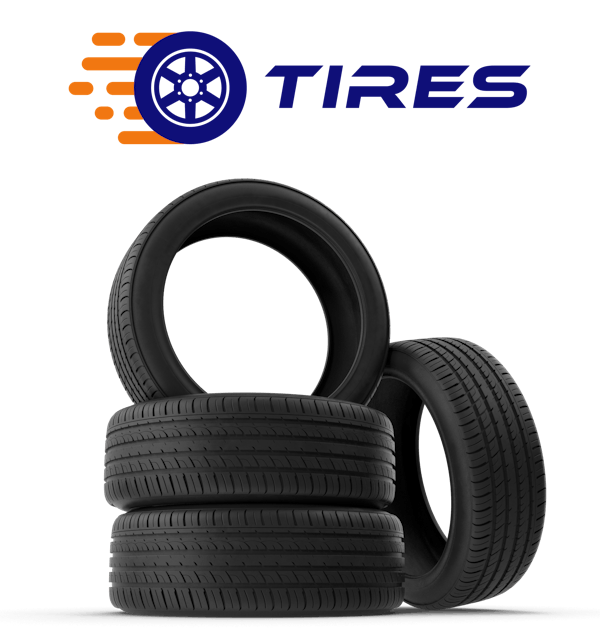 With PartsTech, I can look up availability and see how quickly I can get parts to my shop so I can get my technicians to install it, and that means that another job comes in the door a lot quicker than calling many different suppliers finding out where these parts are going to come from.
Brian Ledger,,
Owner & Operator - Lou's Custom Exhaust
I look back on where we were a year ago or two years ago it's unbelievable how much these parts integration has helped us to speed us up and make us more efficient so that's you know, fantastic double thumbs up
Patrick Schnaidt,,
Performance Tune
What Is Your Time Worth?
There is a real labor cost to sourcing parts the old way. Our Time Savings Calculator shows you how the hours saved by using PartsTech to search for parts equates to thousands of dollars saved each year. Plug in your numbers...you will be shocked by what you see.
Right Now:
750 Hours, $15,000
Per Year
With PartsTech:
100 Hours, $2,000
Per Year
You save 650 Hours and $13,000 every year