All of Your Tire Needs, All in One Place

All of Your Tire Suppliers in One Lookup
Tab through and find the right tires for the job fast. One click shows you live wholesale pricing and inventory from all of your trusted local tires suppliers so that you can order what you need, without the hassle.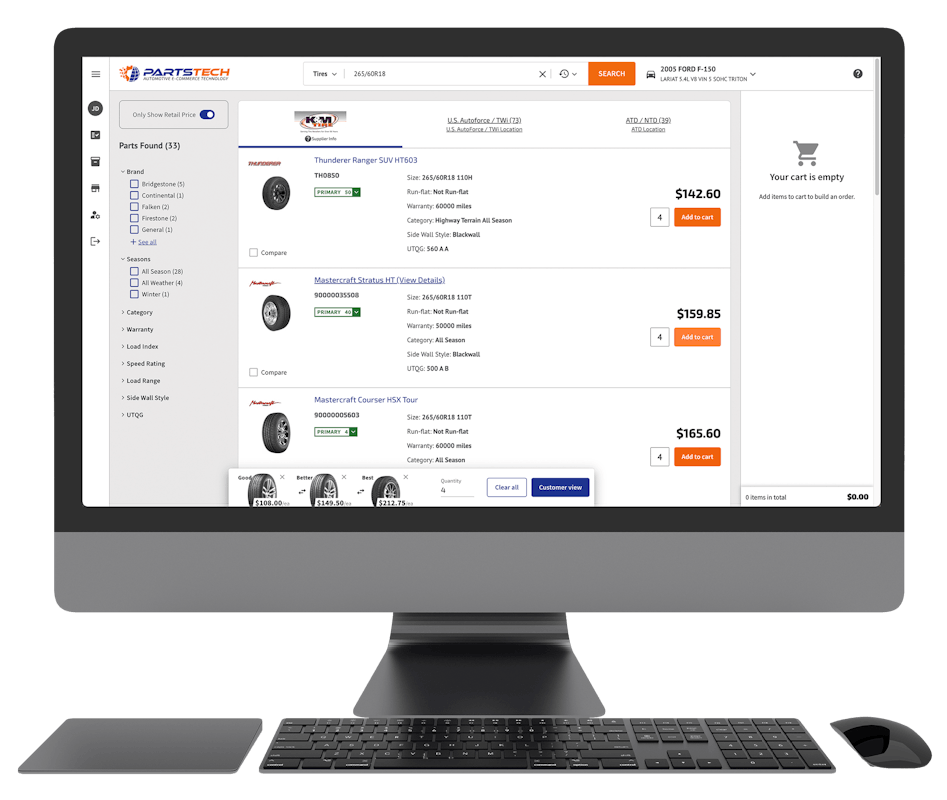 Parts + Tires, All in One Platform
That's right, now you can shop for parts and tires all in one easy-to-use platform! Order tires online from dozens of national tire distributors in the US and in Canada.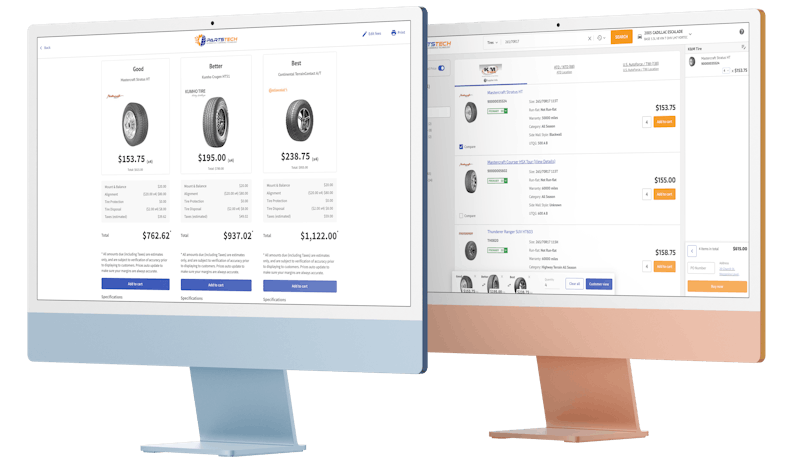 PartsTech Tires Helps Shops Save Time
Order Online From Over 40 National and Regional Tire Distributors
Easy to Use Search Features
We make it easy to find what tires fit the vehicle you're working on. You can search by vehicle, license plate, VIN or by tire size. We'll show you all the tires that fit that vehicle. From there you can use filters to shop by brand, mileage rating, speed rating & more.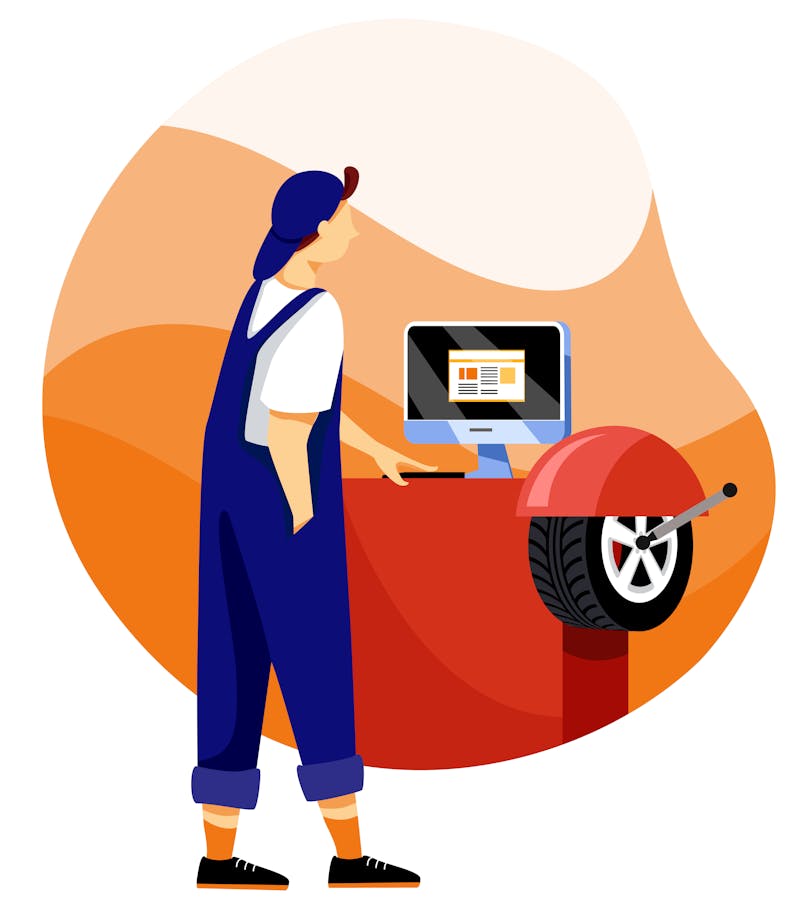 Quote Jobs Faster & Sell More Service
PartsTech puts all of your parts and tire suppliers in one place. That means you can build jobs fast without having to jump in and out of multiple supplier systems. PartsTech Tires makes it that much easier for your service advisors to sell tire services.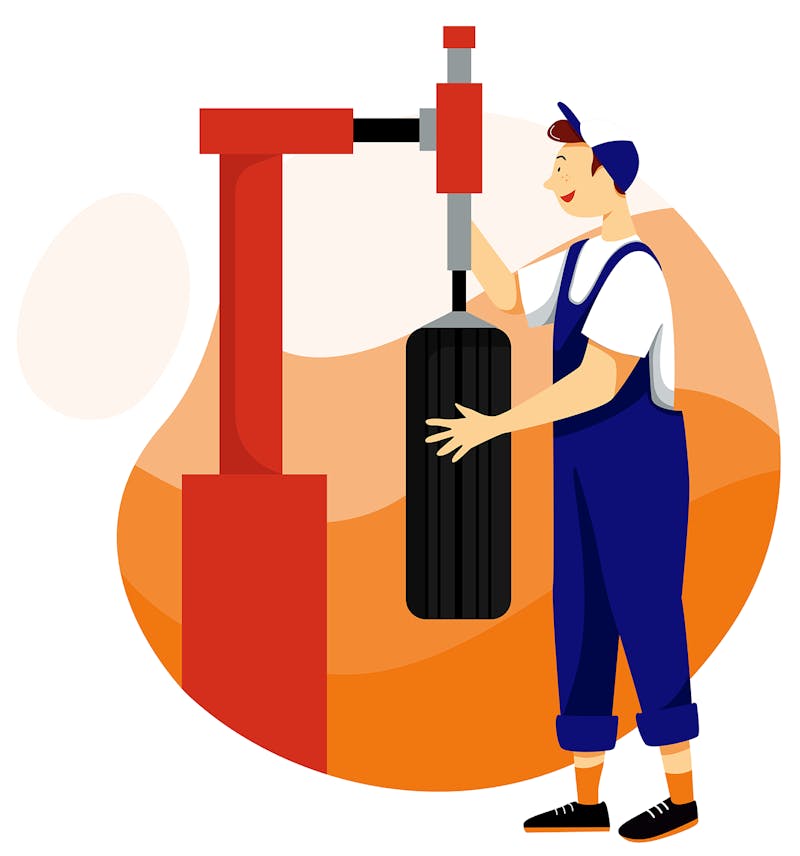 Ready to Roll? Here's How to Get Started
Getting started with PartsTech Tires is easy!
Log into your PartsTech account, add a monthly or yearly tires subscription here.
A representative will reach out to configure your tire suppliers.
Once configured* we'll notify you when your PartsTech Tires subscription is ready to roll!
*This process can take up to 2 weeks but don't worry, you won't be charged for your PartsTech Tires subscription until it is fully configured, and ready to use.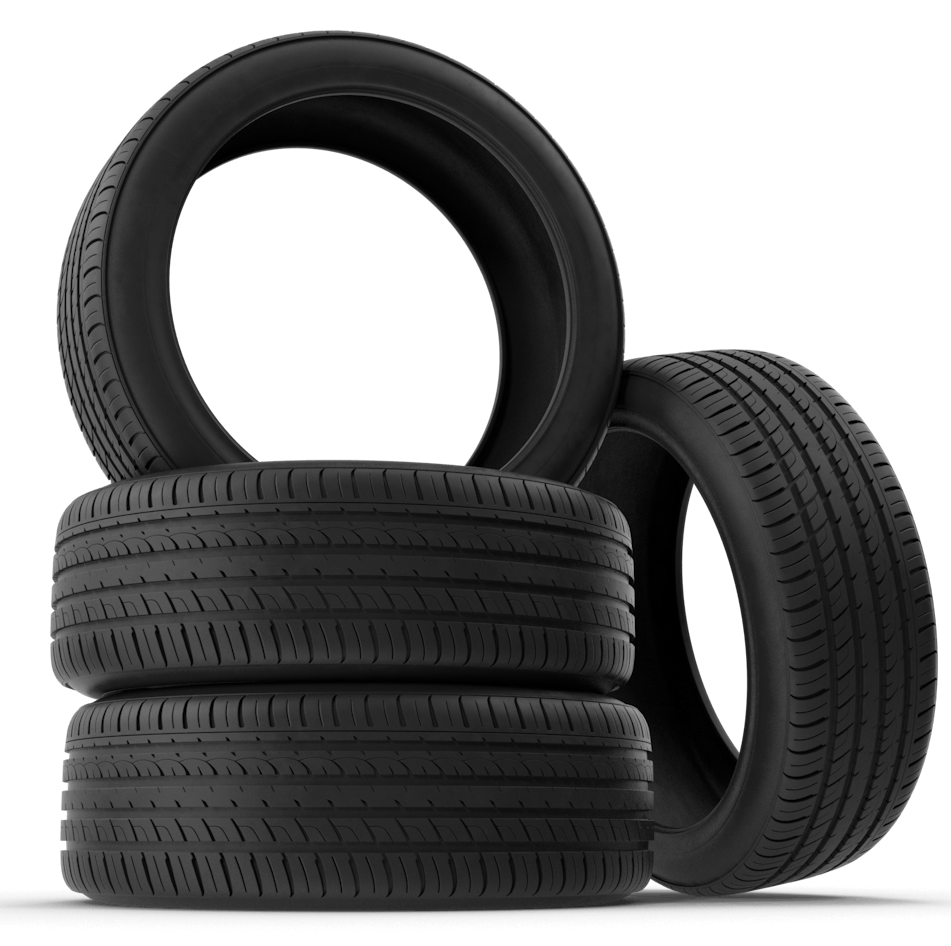 Have a Question? Let's Chat.