"Thank you for calling, Please hold."
Technology moves quickly in the automotive industry. These days you'd be hard pressed to walk into a repair shop and not find an assortment of computers and scan tools. One aspect of the industry that hasn't seemed to change with the times is how we order parts. Many repair shops are still calling up their local part stores one by one checking for pricing and availability. Calling 3 different vendors looking for the same idler pulley takes time. In fact the average shop spends 92 minutes a day looking for parts on the phone and online. That's 20% of the work day! You're paying $8,120/yr per shop for your service writer to be stuck on hold.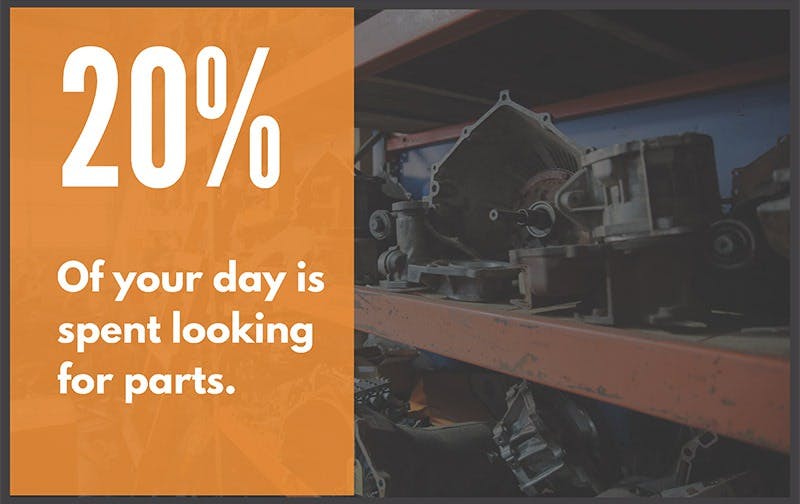 "Time is money"
When there are only so many hours in a day the only thing you can do to increase productivity, is increase efficiency. Getting off the phone and on to the computer is the first step in that process. Still, ordering online has had its own set of challenges. When you've got 20 tabs open and each site looks nothing like the others you may wonder if it's even worth the hassle. What if we could shrink that down to 1 tab with all of your vendors, in one simple interface.
That's where we come in. PartsTech is your one stop shop for online ordering. We connect you with your distributors. Search once and see live inventory for the Advance Auto across the street, the AutoZone downtown, or the WORLDPAC a town over. PartsTech also makes vehicle searches easy. Search by plate, Year/Make/Model, or simply start typing and our system will suggest the vehicle down to trim and engine code. The best part, PartsTech is FREE!
Try it out today!
It only takes 2 Mins to sign up.