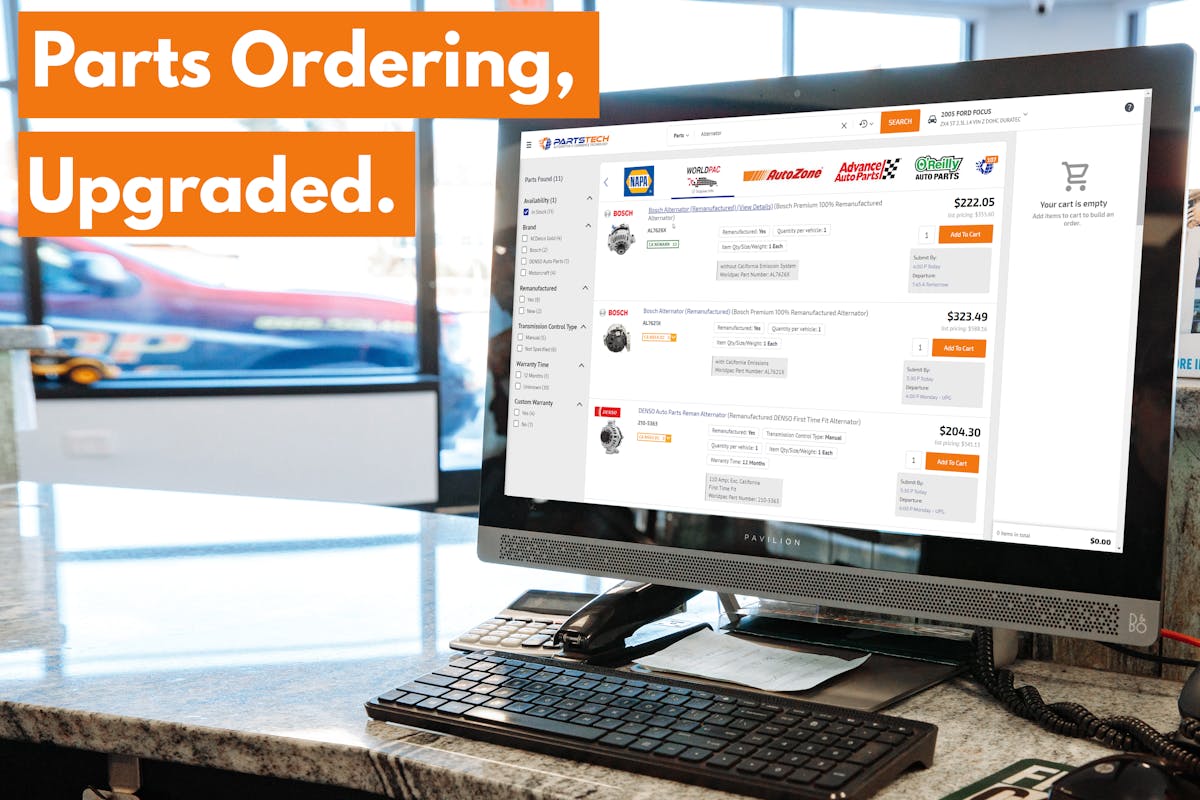 Friday, September 22, 2017
We make ordering auto parts easy.
PartsTech is a better way to search for auto parts. We enable repair shops to focus on productivity by reducing time wasted in the part research and ordering process. PartsTech puts all of the distributors you buy from in one place. Search once and see pricing and availability with all of your local parts stores. Order the same parts at the same price but without any of the hassle.
Read More